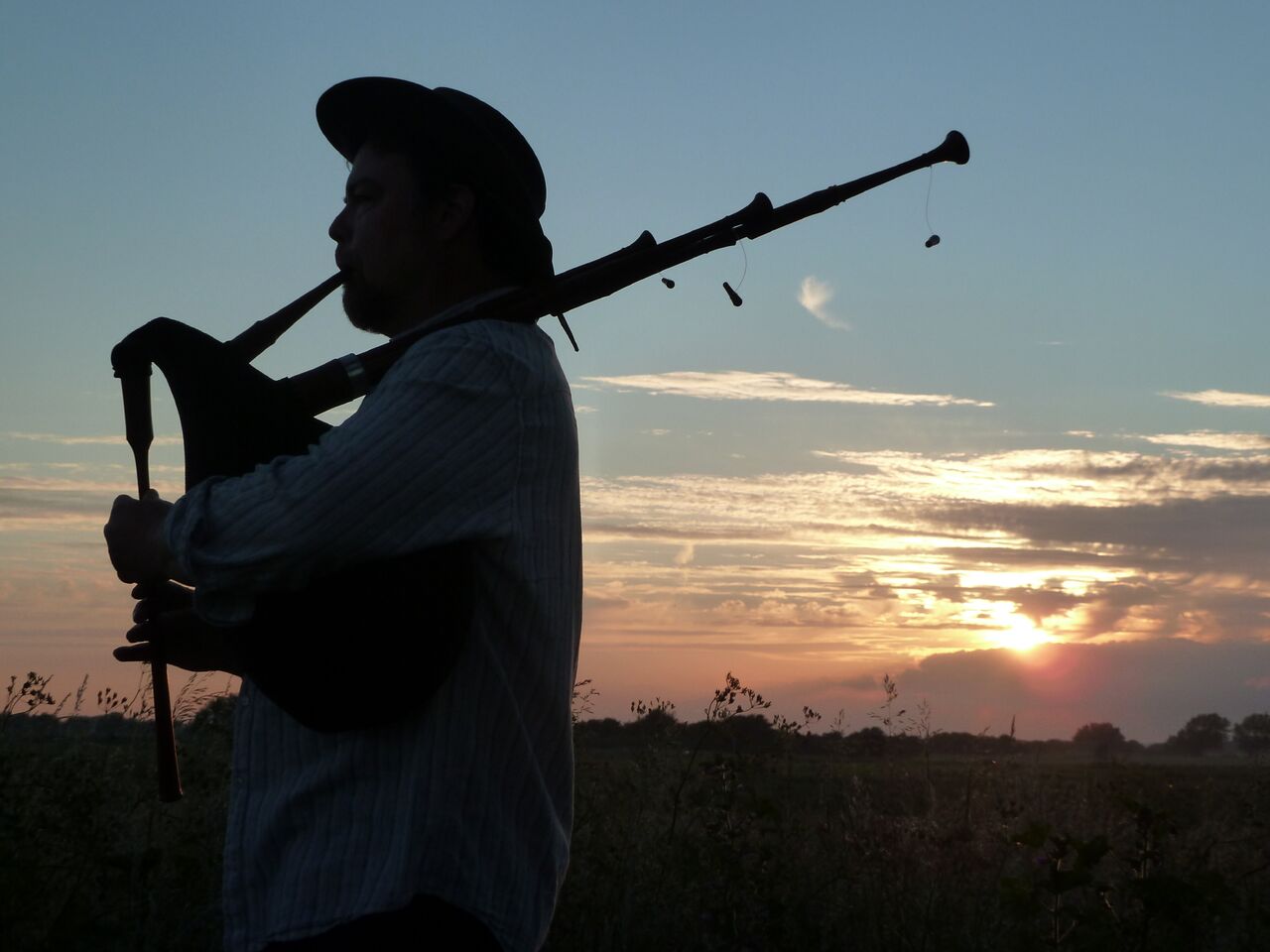 Musical background
During 30 plus years of playing music I have embraced, learnt from and been influenced by many different genres and have played in many bands, collaborations and session work engagements …everything from heavy rock to jazz, reggae, traditional folk, Celtic, early and world music on numerous instruments. However, it all stems from a rhythmic root, my earlier musical life being dominated by drums and various percussion ― which has continued to influence the way I have approached other instruments right through to the present. I've experimented with guitar, mandolin, bouzouki, bass guitar for example, and latterly the early music connection brought in the lute family, viols, early guitars and harps. My approach and style of playing rely largely on instinct, improvisation and feel rather than formal practical music training which, although present at different points in my life, has never been a particularly central focus. 'Natural musician' I think is the descriptive phrase for such a person. I consider my particular strengths to be: a good feel for rhythm, countermelody and harmony, composition by ear; considerable experience at the tuning and set-up of plucked instruments.
Since 2010 I have been recording and releasing arrangements of some of my original bouzouki, English bagpipe and percussion based compositions (along with live performances including other musicians... (Stevens' Racket) which draw from the traditions of Britain, Europe and the Middle East but have also been influenced by my involvement with all the other genres mentioned above. As a result of these musical releases/performances I was invited to compose a collection of original bagpipe arrangements/compositions for a publisher, M.U.M. Ltd., (available below, now part of Triumph music) and have been a collaborative musician (pipes, bouzouki, percussion) with the award winning 50 piece choir 'Vocal Explosion' in Hastings, and Cantiacorum Community Choir, Canterbury. Just lately been enjoying the percussion again as part of Corky's Cats.
I have also organised and run occasional drumming/percussion workshops for small groups of people.
Please get in touch if you wish to discuss my fee for any of these aspects.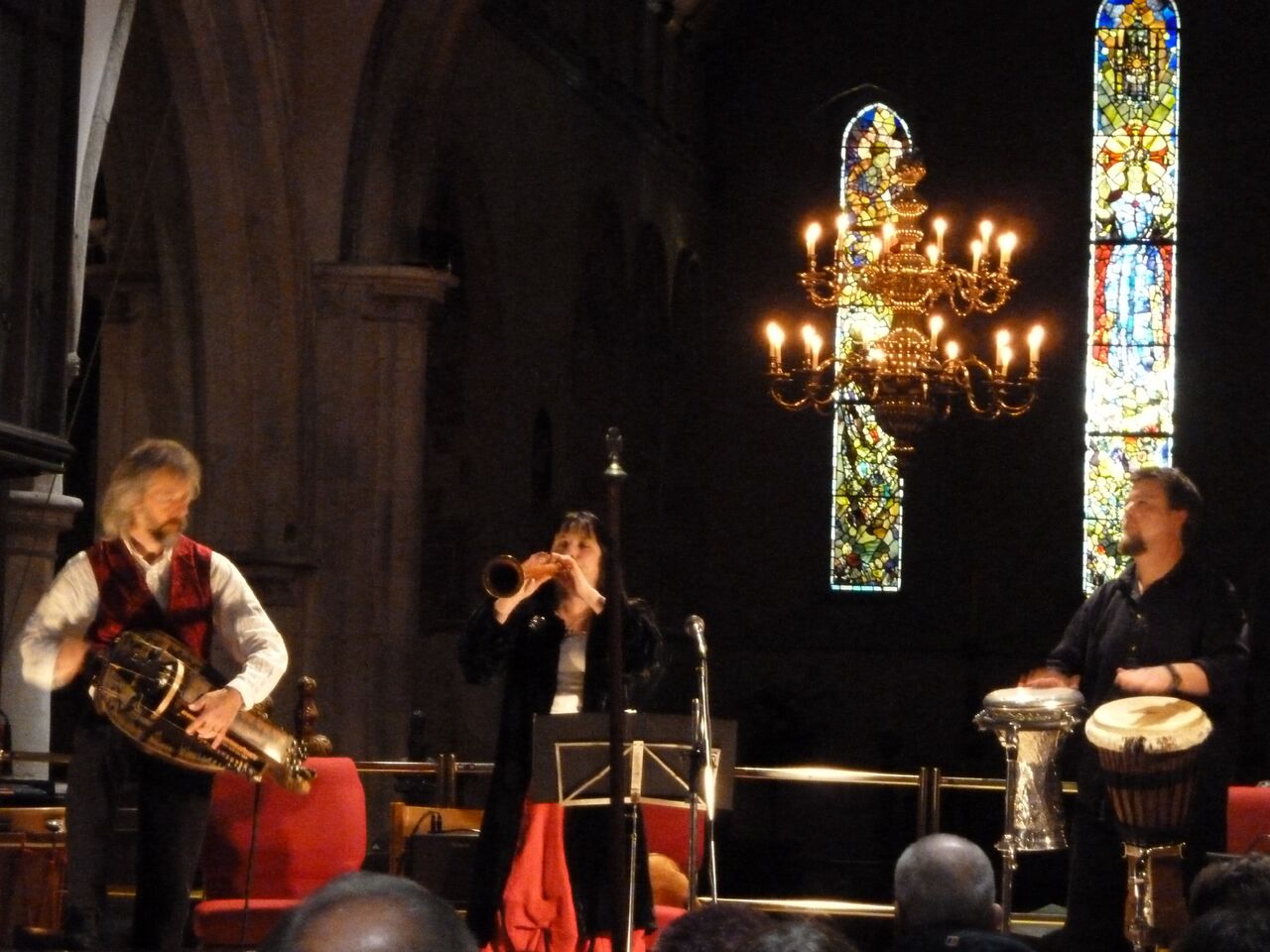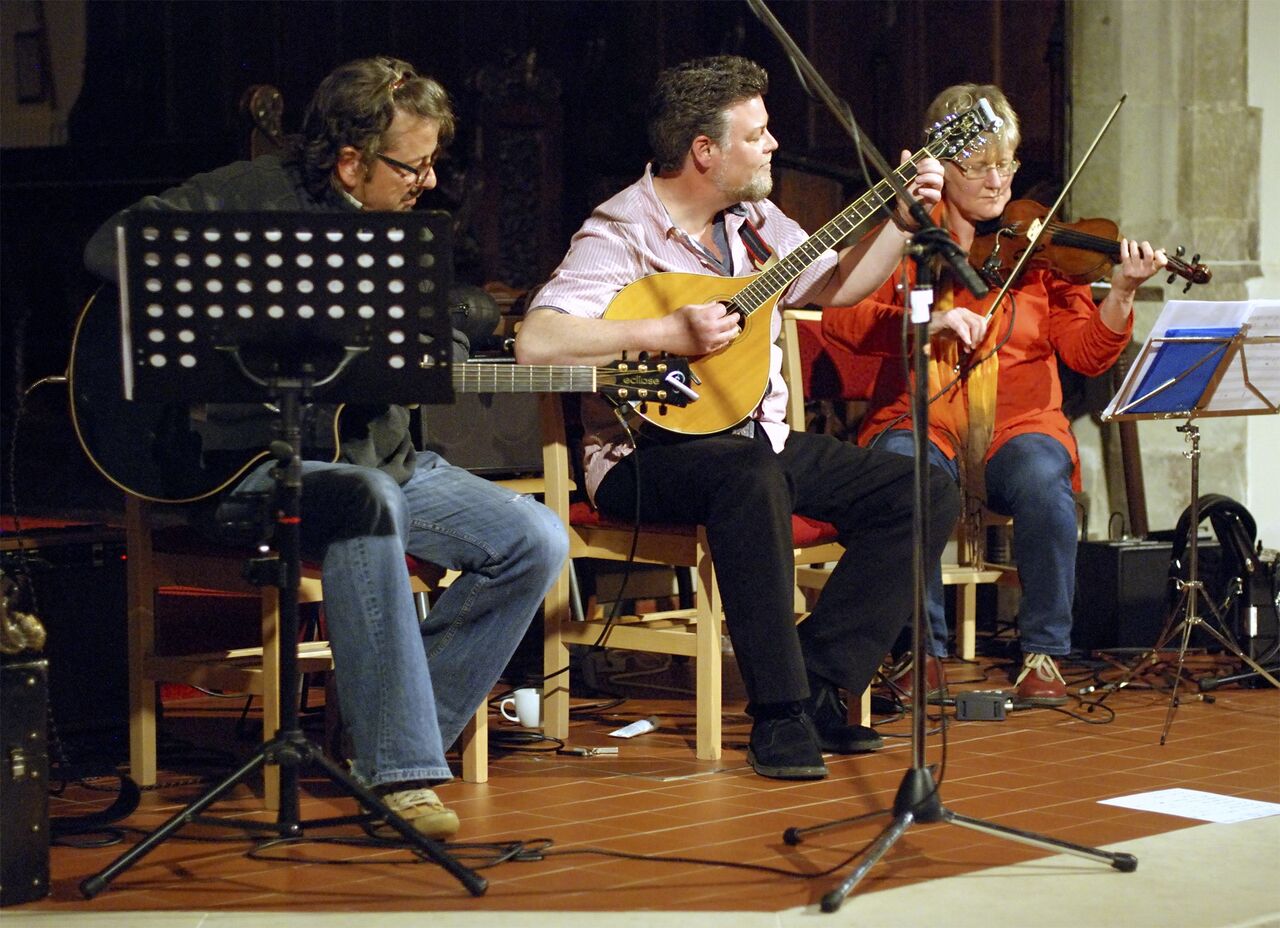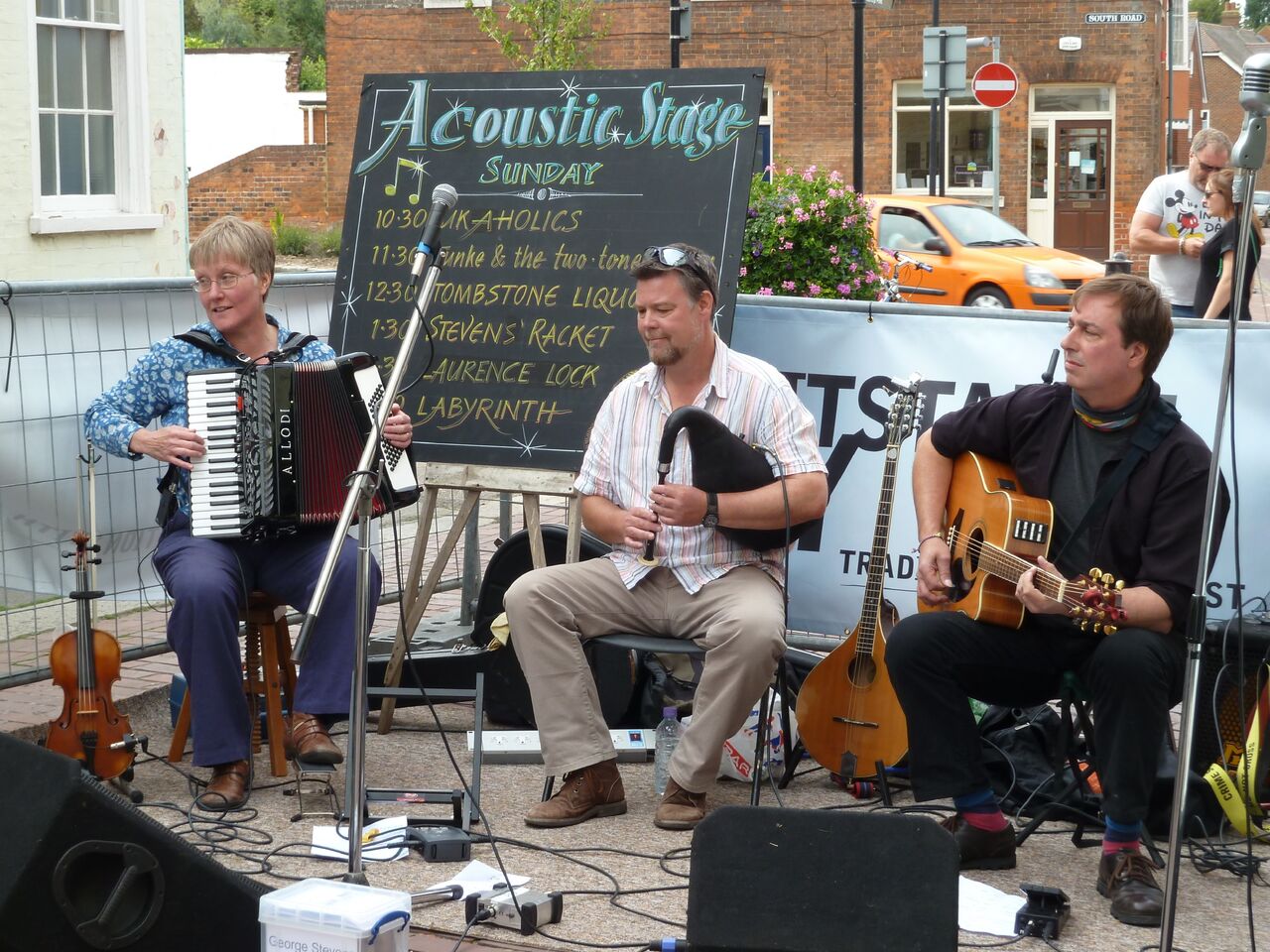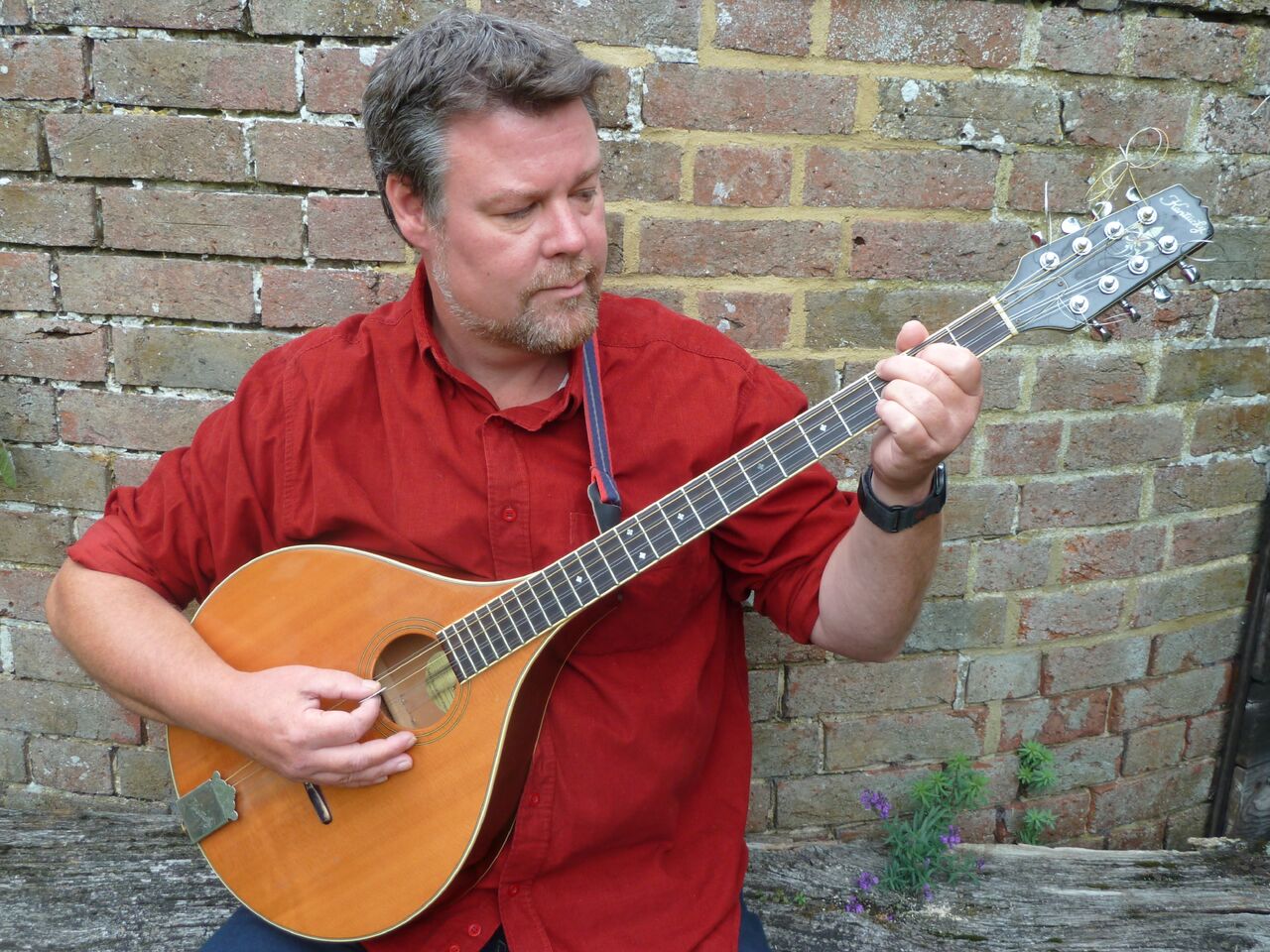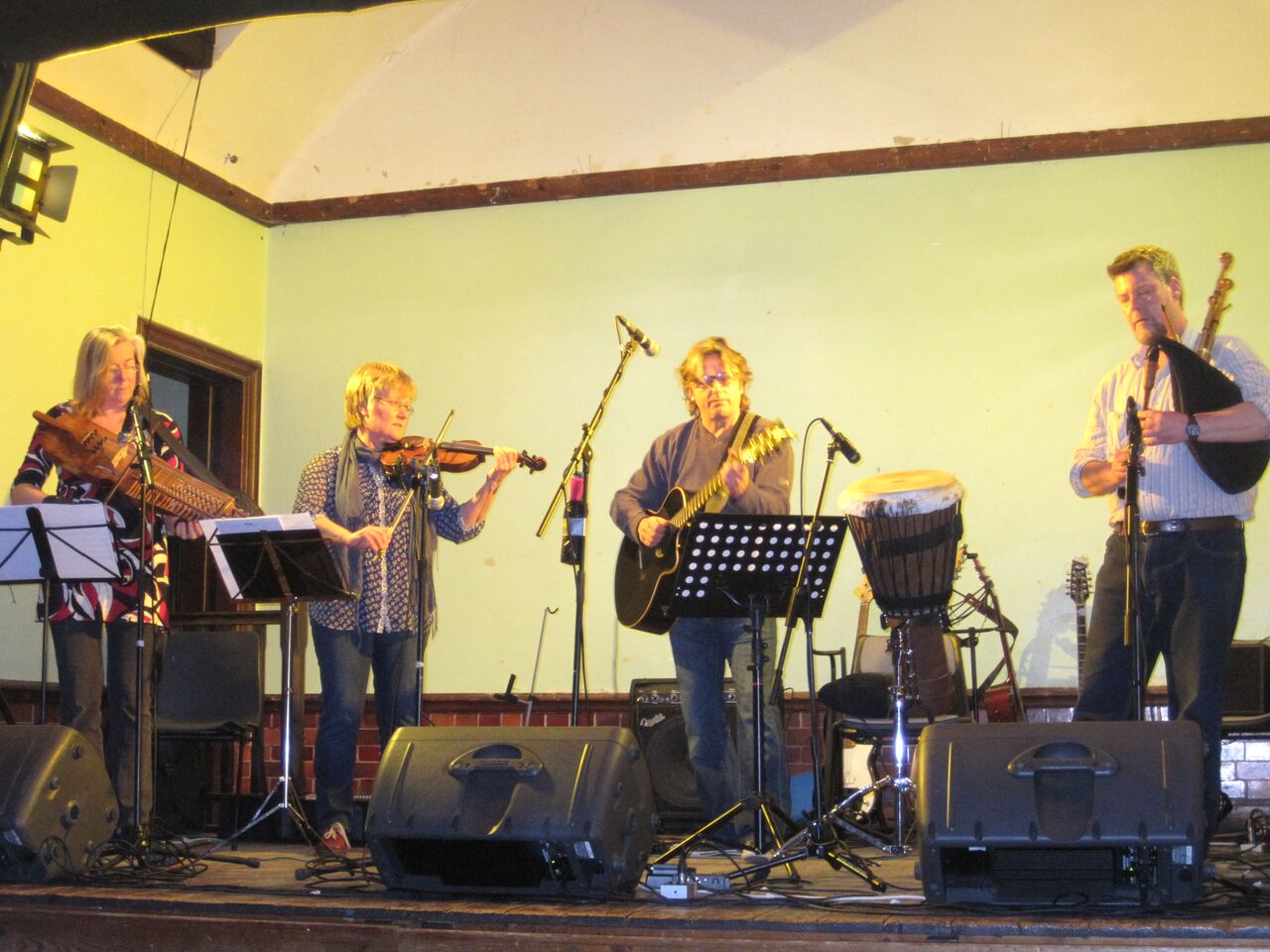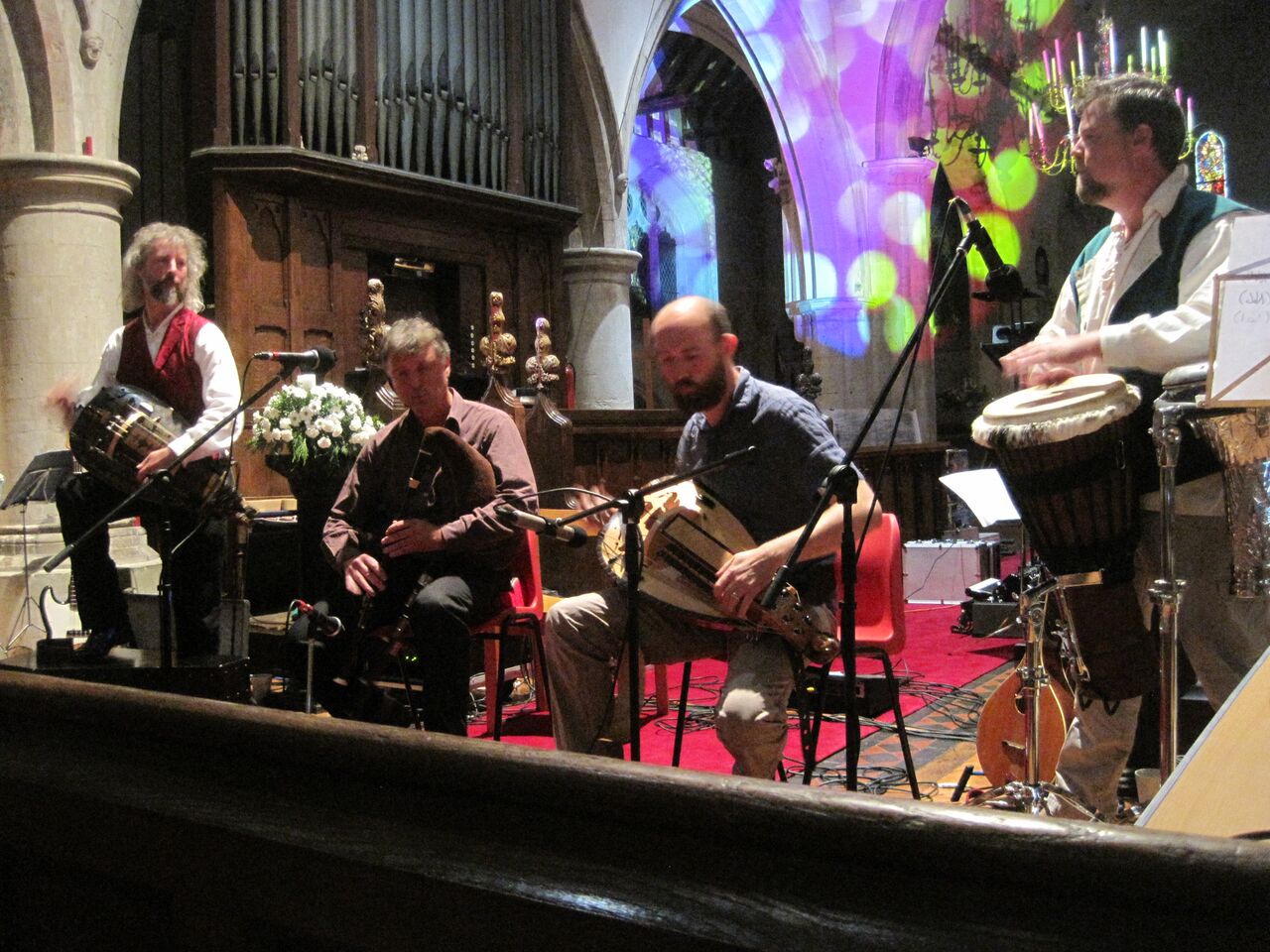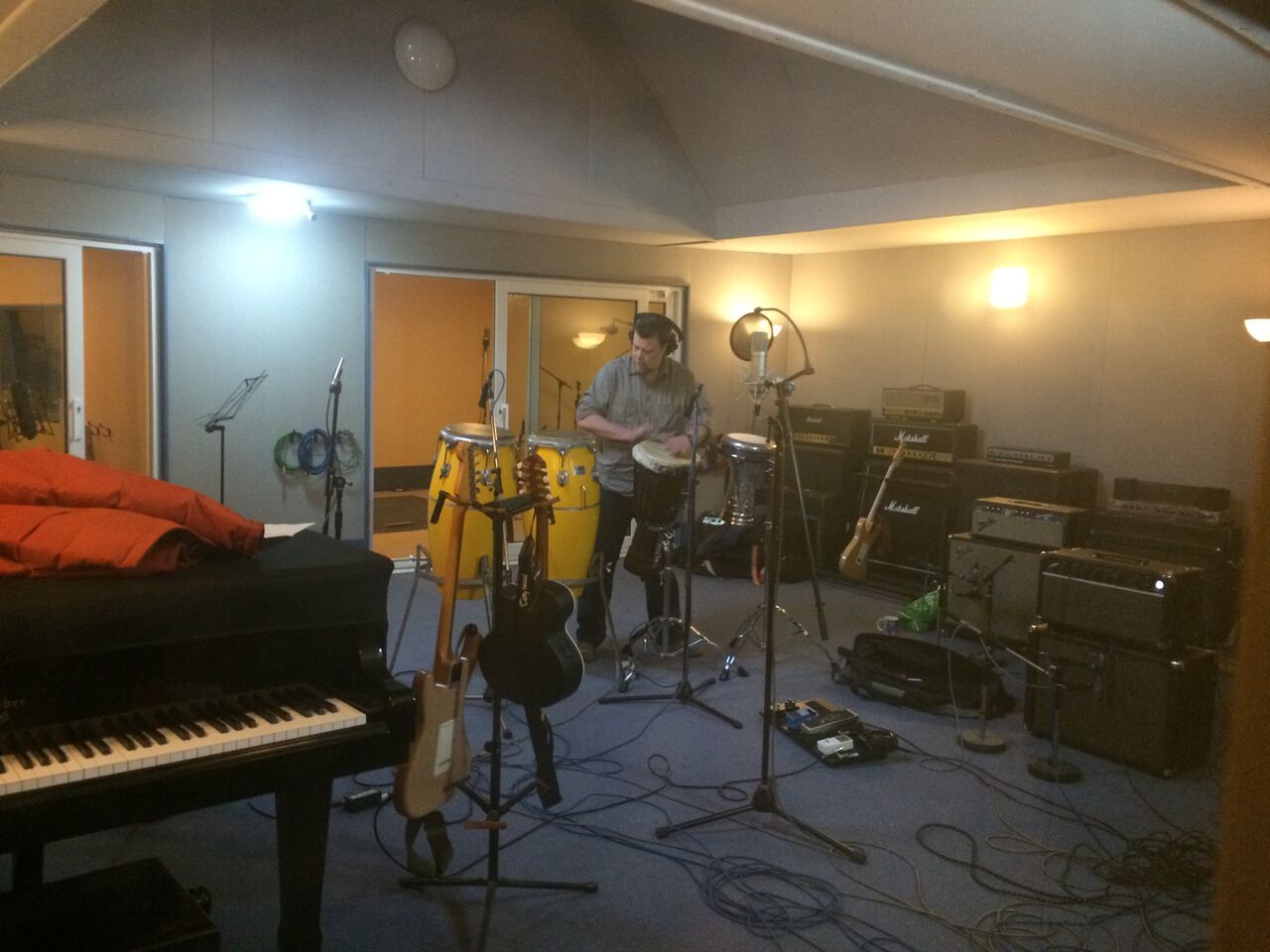 Original multi-instrumental music featuring bouzouki and border pipes, also including hummelchen, guitars, acoustic bass, violin, hurdy gurdy, keyboards, various percussion and voice. Currently available on CD from CDbaby or as downloads from all the usual platforms – amazon, itunes, googleplay etc.
Reviews
George's style is nigh on unique with an emphasis on rhythm ... 'A Toad in the Hand' speeds by and is always entertaining' - FOLKING.COM
'A Toad in the Hand' is absorbing, intriguing and stunningly captivating ... a Tubular Bells concept for folk music' - FOLKWORDS.COM
'A Toad in the Hand' is a fine showcase of George Stevens' virtuosity as both composer and instrumentalist' - BRIGHTYOUNGFOLK.COM
Original multi-instrumental music EP featuring bouzouki, guitar, percussion, border pipes. £4 + £2 p&p. Order together with Soolwell for £10 together, free p&p. Only available from me so for purchases, please get in touch.
A Celebration of Midwinter
Award winning Hastings Vocal Explosion Choir, featuring George Stevens and other musicians. Live recording in St. Clement's church, Hastings. East European, Celtic and original songs and tunes. 8 tracks with choir, pipes, percussion, violin, guitars, bouzouki, whistle. £6 + £2 p&p or order together with '3 Tunes' for £10 only, free p&p. Get in touch
Over the years I have had work featured in books and have given demonstrations at different locations…
Chopping/serving boards hand made from well seasoned oak that has been air dried for a couple of years…